Face Recognition Software
Churchix face recognition software allows you to:
Enrol members into your data base, either one by one or as a group of photos
Manage and edit your data base in Churchix face recognition software
Identify members from live video USB or IP cameras
Identify members from recorded video files, and from still photos (single or batch)
Accept or reject identifications, and manually update attendance when necessary
Receive identification reports for a specific event, group of events and attendance of
a specific member
Receive demographic data of people attending your event (Gender, Age)
Screenshots of Churchix Face Scanner
Add a groups of members automatically
You can also add additional members one by one
Add and edit a single member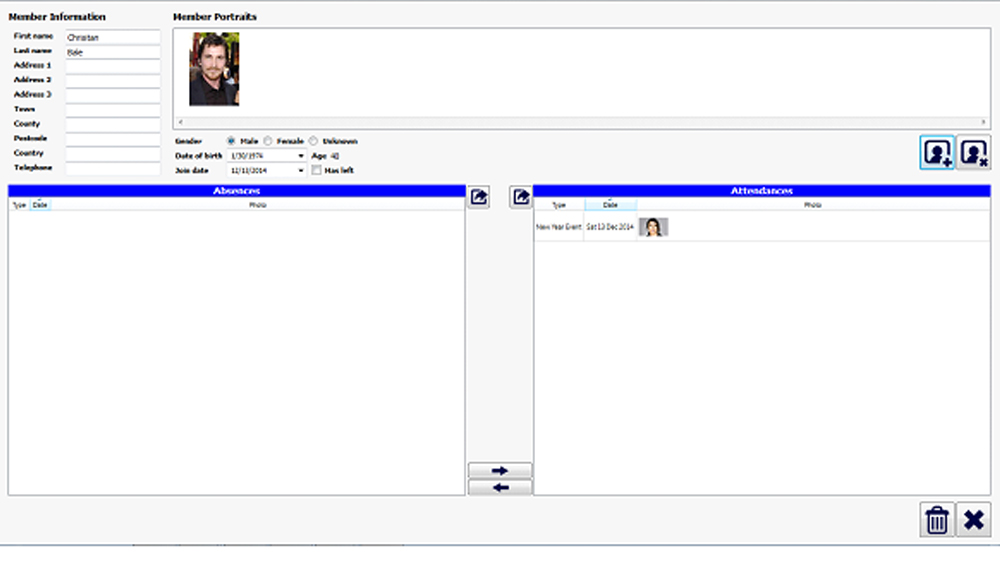 Members list view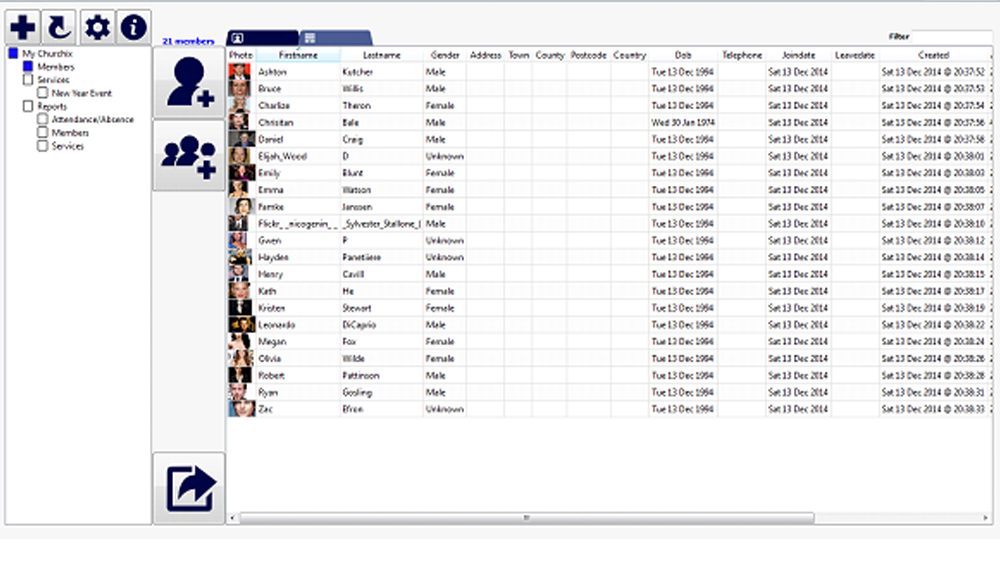 Upload Event's Photos & Run Face Recognition Software based Process against your members list. (With just a single click Churchix matches all of the faces in your event's photos)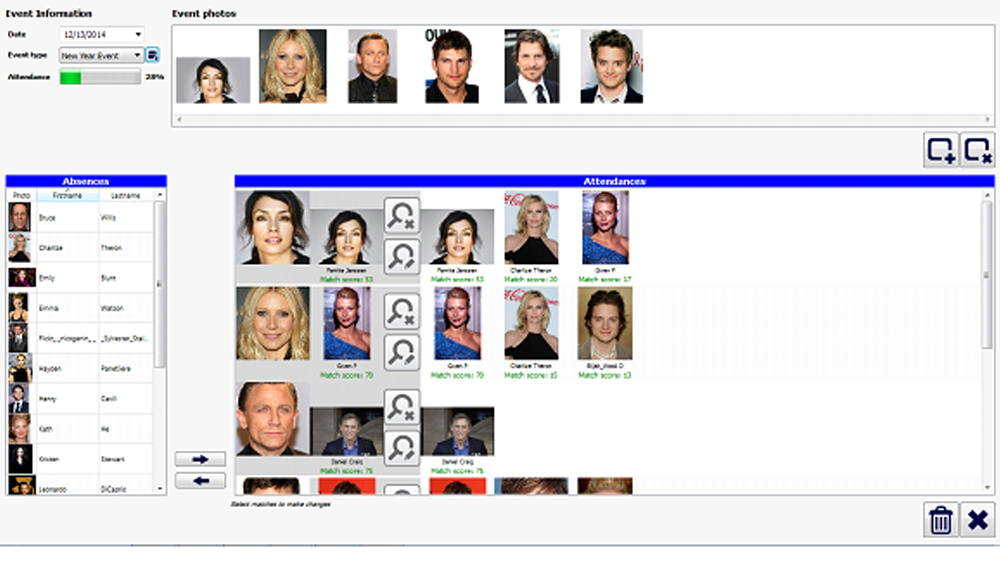 Churchix lets you know who attended and who's absent
Face Recognition based Event Attendance Tracking Like No Other. See the attendance to a specific event or to a group of events between dates.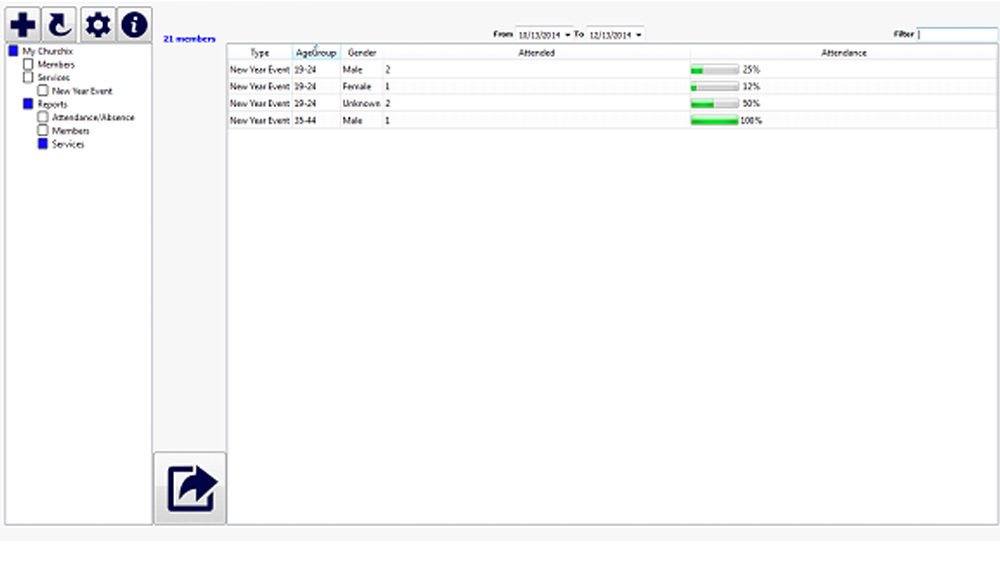 Face Scanner Software of Churchix allows you to see who attended a specific event or a group of events.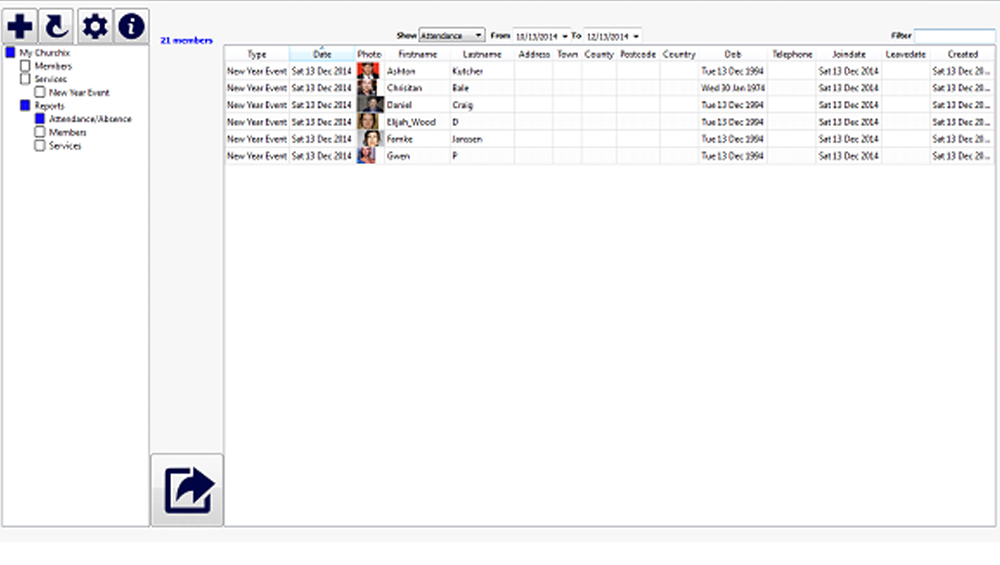 Facial Recognition Statistics allows you to see the average attendance of specific members in details